Acid Log Side Table, 2022
Concrete, steel, acrylic, lightbulb, wiring.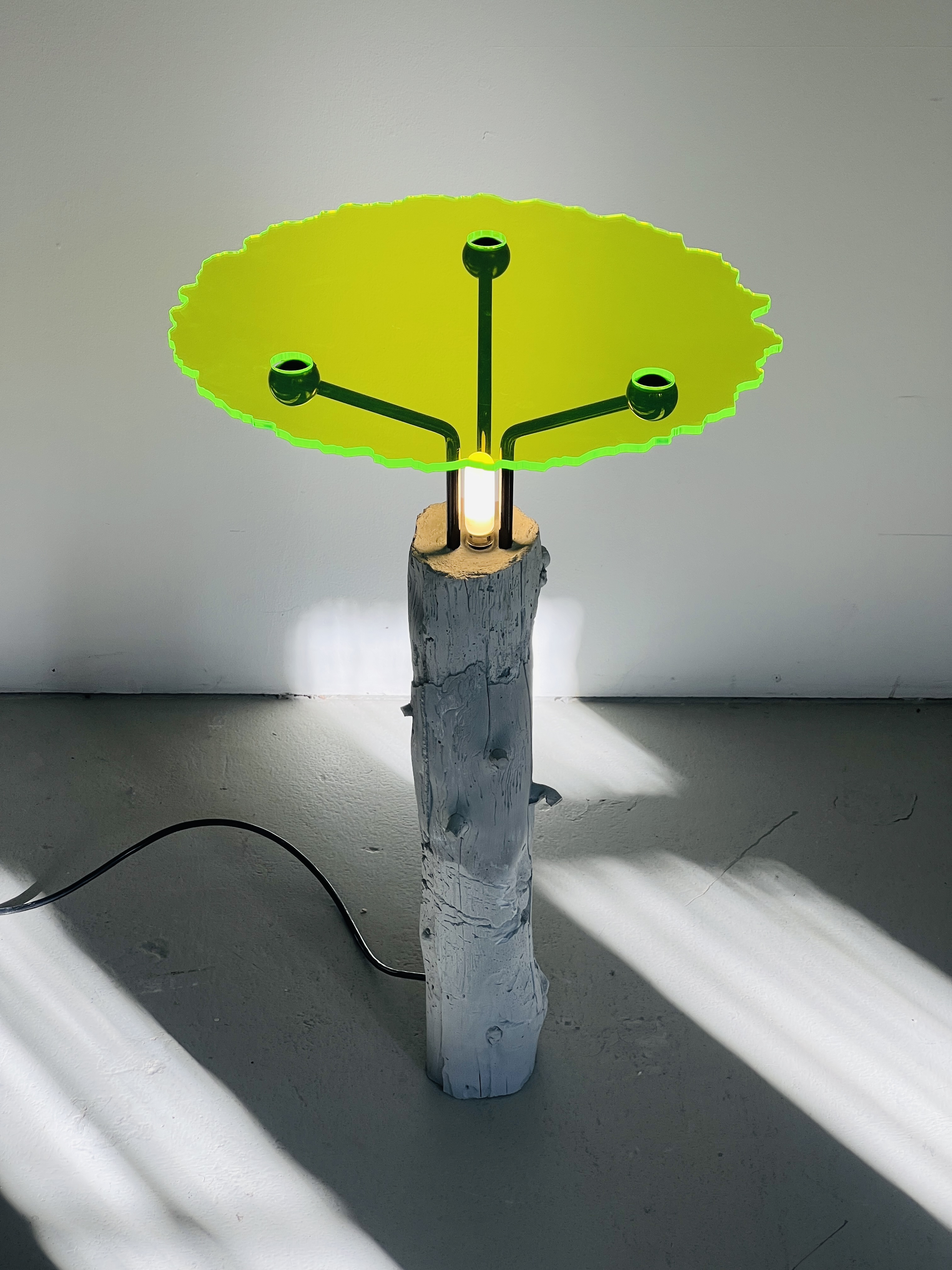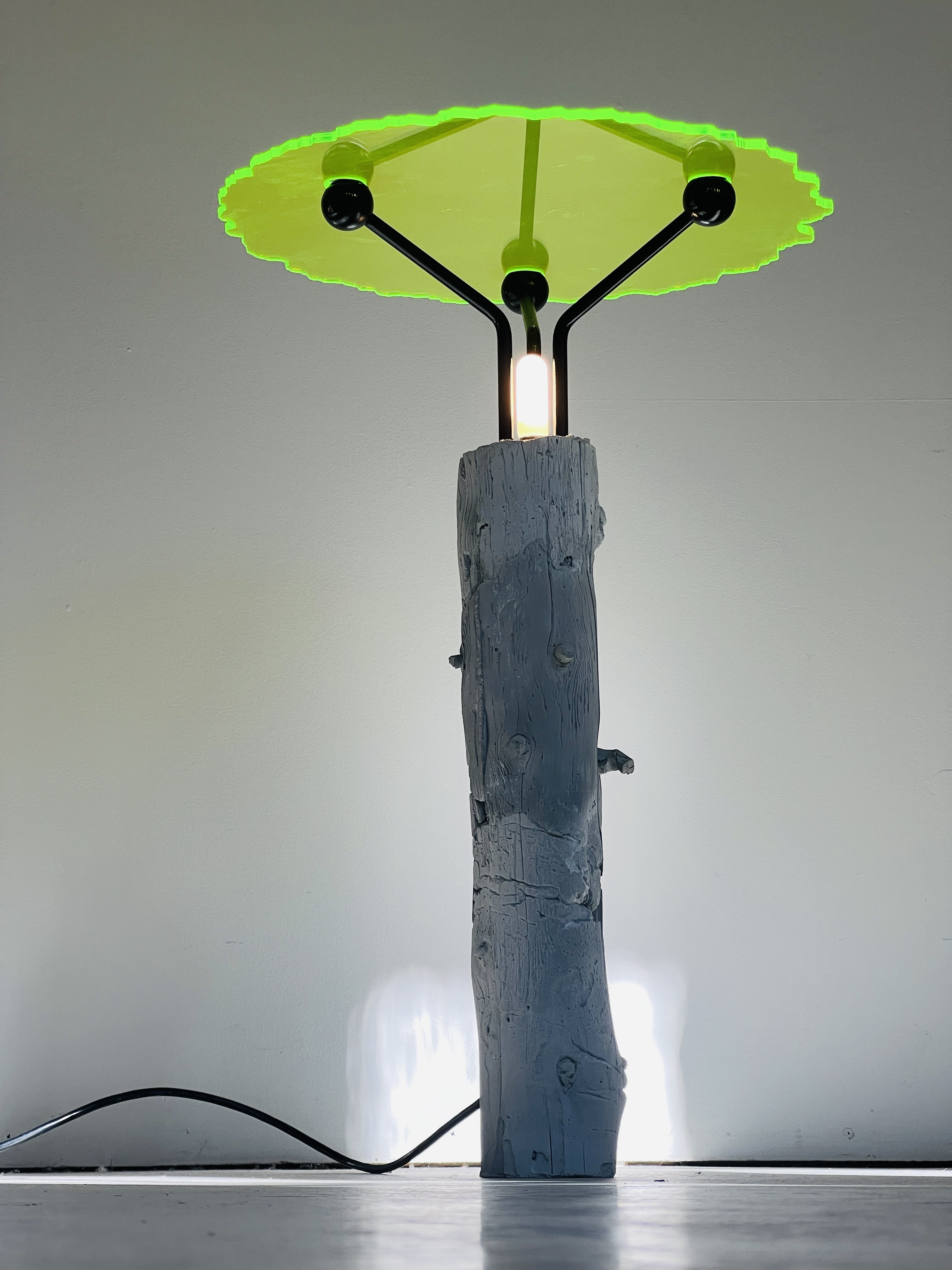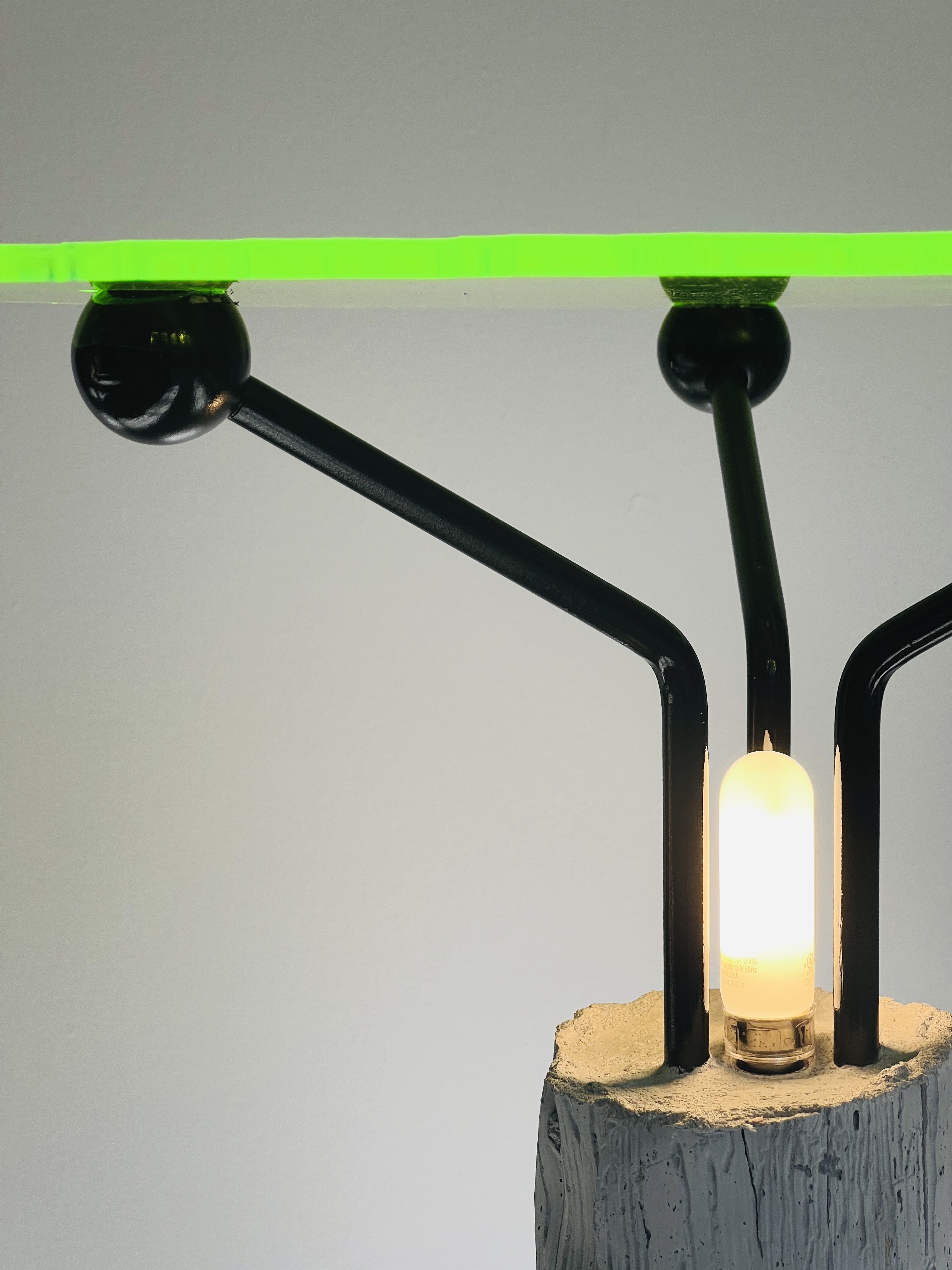 Acid Log Side Table is a hybrid side table and area light that features a base made of a cast concrete replica of a cedar log found in the woods on Cranbrook's grounds. At the top of the log, there is a three-pronged black painted steel rod structure with spheres on the end of each rod which supports a fluorescent green transparent laser-cut acrylic table top in a roughly circular form, with jagged edges. A small tubular light bulb emerges from the top of the base and sits between the three steel rods. The acrylic top acts as a diffuser for the light bulb when viewed from above. The light casts a green transparent shadow onto the wall when placed near one. The log base grounds the piece in realm of artificial nature. By replicating this found log in concrete, the intricate details of the wood and tunnels of insects will be perfectly preserved and will outlast the actual piece of wood that it's replicating. The steel structure, light bulb, and acrylic top bring the piece into an otherworldly sci-fi scene.