Purple Glow Floor Light, 2019. Concrete, steel, acrylic, LED bulb, electrical wiring.


Exhibited at the third installment of Fernando Mastrangelo's In Good Company, titled "⁉️". Fernando Mastragnelo Studio, Brooklyn, New York. September 13 - October 11, 2019.

Curated by Fernando Mastrangelo and Rossana Orlandi.
More info can be found at: IGC and Sight Unseen.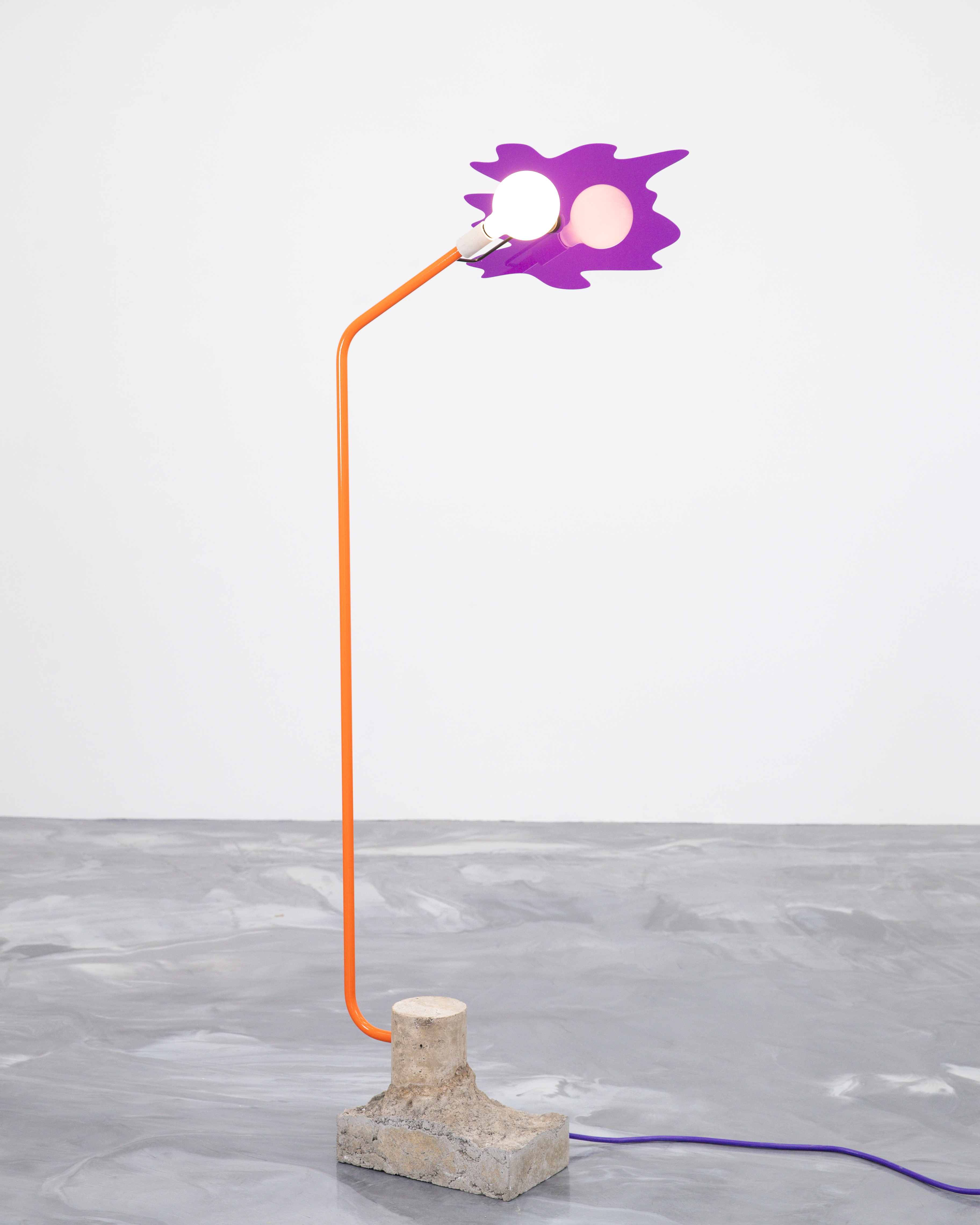 Exhibition View. Featuring work (from left to right) by: Ragna Ragnarsdottir, Zac Hacman, Alanis McNier, Marco Piscitelli, Winston Cuevas, Elyse Graham, Nick Missel, Bailey Fontaine, Ian Felton, Arcana, Gregory Beeson, Nicholas Tilma, and Soren Ferguson.
All photos by Benjamin Hochfelder/FMS Presents
Copyright Nicholas Tilma, 2023.

---