QÜB, 2013. Birch plywood.

QÜB is a multifunctional storage solution for small apartments or living spaces. Various sized cubbies provide storage space for different sized items, while the top surface can be used as a seat, foot rest, or for setting frequently-used items. The QÜB also rotates to enable easy access to all sides and can be stacked atop one another. Made from CNC-routed birch plywood, QÜB is easy to produce and quick to assemble with a small amount of glue and minimal hardware.

QÜB placed first in the 2013 University of Michigan IPD tradeshow.

As part of the Integrated Product Development (IPD) course, our team of two designers, a manufacturing engineer, an architect, and a MBA designed the product, created a website and business plan, and produced multiple functioning prototypes.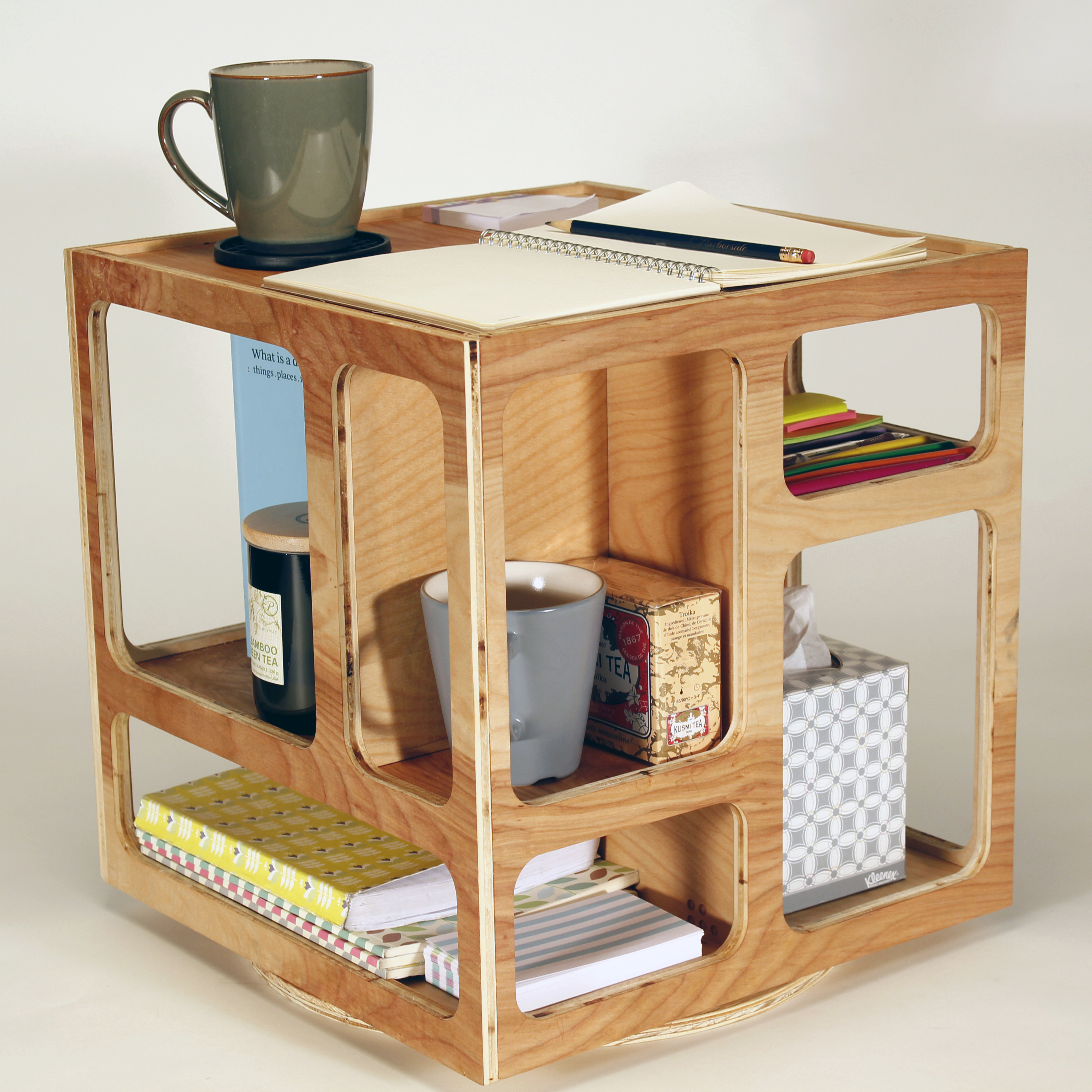 Project team: Nick Tilma, Holly Prouty, Jose Solis, Jon Or, and Ross Mitchell.

Completed Fall 2013 for Integrated Product Development (IPD) at the University of Michigan Stamps School of Art & Design.
Copyright Nicholas Tilma, 2023.

---